Posted by Raquel Pace on 22nd Oct 2021
[Olympia, WA] Release: October 22, 2021. For Immediate Release
This year, Sweet Life CBD in partnership with Team Rocky Mountain ATV MC, announced their 2021 Sweet Bike Sweepstakes. The Sweet Bike contest appealed to motocross and CBD enthusiasts alike. Throughout the 2021 motocross race season one lucky winner had the opportunity to win a $12,000 KTM 450SX-F team replica bike.
People all over the U.S. were invited to enter. In addition to the team replica bike, four runner ups received a total of $600 worth in gift cards to Sweet Life CBD's online store.
"Through this Sweet Bike Giveaway, we want[ed] to raise awareness around the countless benefits our CBD products can offer anyone looking to improve their physical and mental health.." stated Jon Sutherland, CEO of Sweet Life CBD.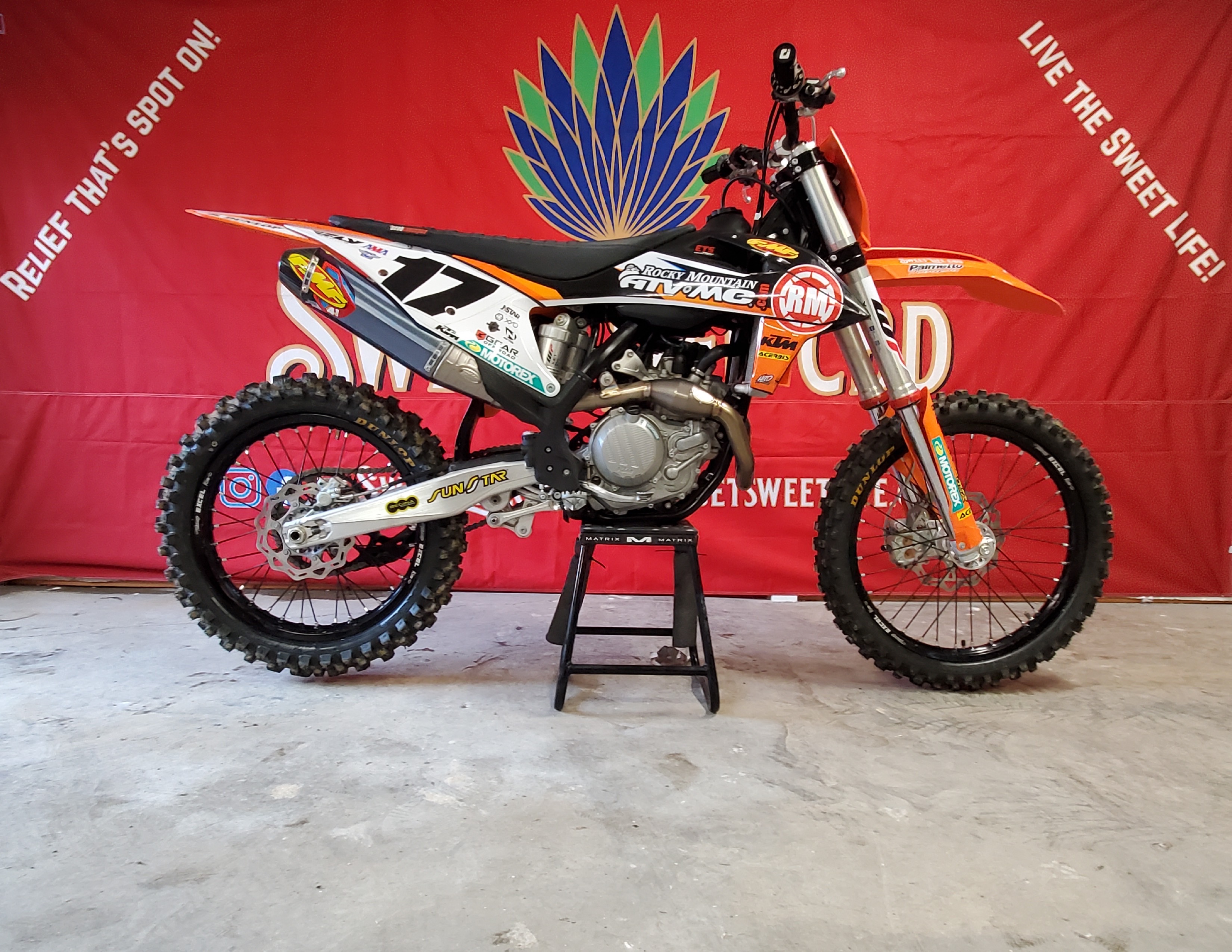 The official winners of the 2021 Sweet Bike Sweepstakes are as follows:
Bike Winner:
Clint B.
Tenino, WA
2nd Place $200 Gift Card:
Shane D.
Olympia, WA
and
Tara L.
Tumwater, WA
3rd Place $100 Gift Card
Tyler K.
Tumwater, WA
and
Arvydas S.
Menifee, CA
For those who didn't win, COO Andre Pilon says to "keep your eyes peeled as [Sweet Life] may do another giveaway next year".
There is also still an opportunity to receive a discount on products by signing up as a first-time customer on www.getsweetlife.com to receive 30% off on first orders.
For more information on products, education around CBD and more, visit www.getsweetlife.com and submit your questions, peruse their blog or contact them through Facebook or Instagram @Sweet Life CBD.